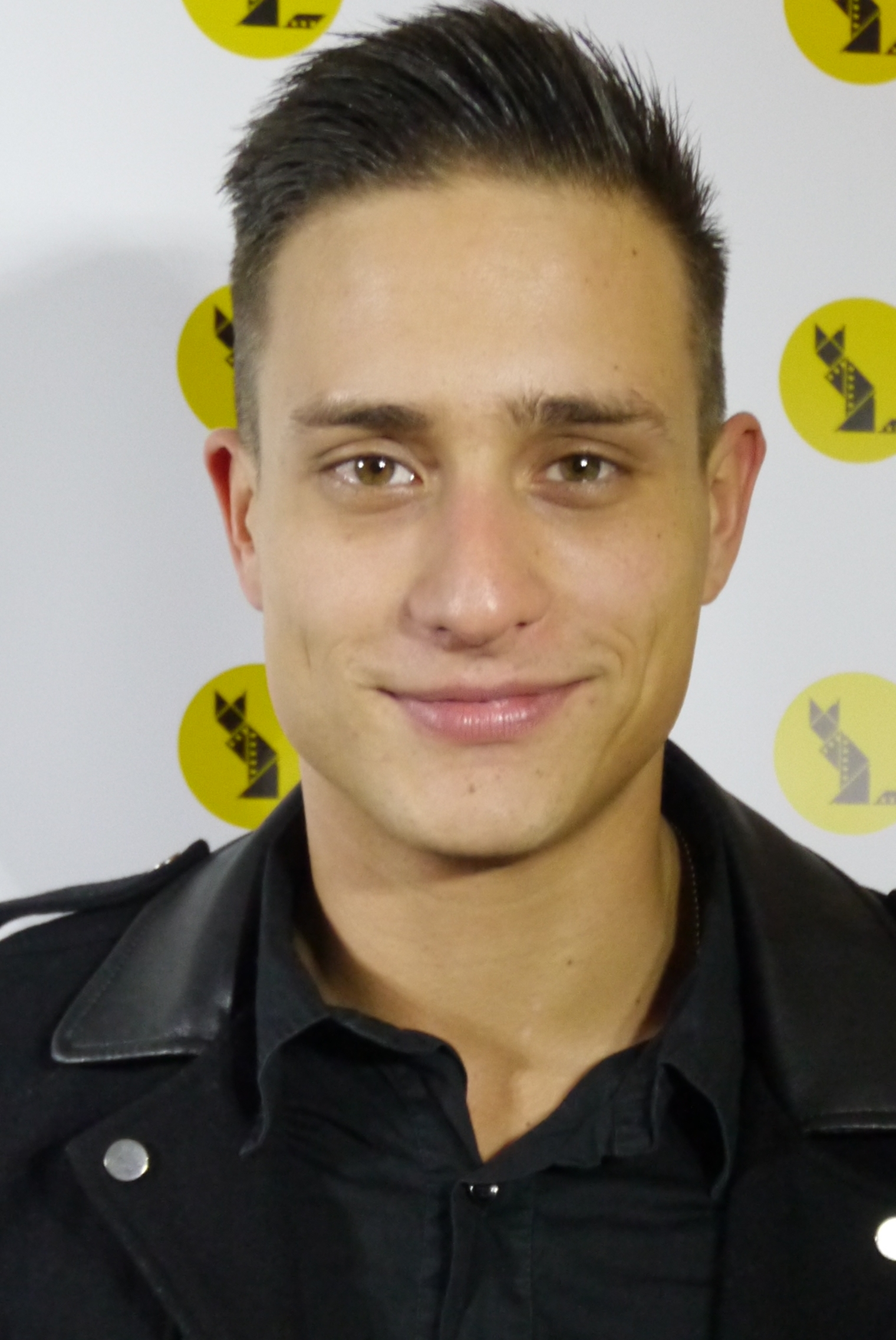 International awards, red-carpet premieres and mounting recognition.
Growing acclaim signals future success.
SLAVEN DOŠLO
Remarkable year for young Serbian actor
Widespread acclaim, international awards and mounting interest from beyond his homeland have crowned a remarkable year for popular and applauded Serbian actor SLAVEN DOŠLO.
In 2016 Slaven claimed his place as a star of European cinema, acclaimed for highly praised roles in Pored Mene/Next to Me (2015), Panama (2015) and Vlažnost/Humidity (2016).
He topped the year with an Angela Award from Ireland's Subtitle European Film Festival for his outstanding performance as a schoolboy enjoying Serbian cinema's first gay screen kiss in director Stevan Filipović's box office smash Next to Me.
Slaven Došlo:
"My first international acting award encourages me to do even better work in 2017. Serbia will always be my home, but there's a whole world out there and I want to deliver roles that appeal to English-speaking audiences.
"The overwhelming level of attention can be nerve-wracking, but everyone has been so supportive of my work, at home and abroad. I couldn't not be excited. My films have all received international awards and good reviews, which is almost unheard of for Serbian cinema. I feel very fortunate and hopeful for 2017."
2016 started with Slaven's next project Vlažnost/Humidity (dir. Nikola Ljuca) named Best Film at the Belgrade International Film Festival, after premiering at the Berlin International Film Festival, where Slaven was invited as a young talent of European cinema.
In the summer Slaven toured film festivals in United States and Europe, as Next to Me attracted international interest and awards, including Best Film at the Pula International Film Festival and the Young Audience Award in Sarajevo.
Slaven Došlo:
"I am so grateful to director Stevan Filipovic for giving me the opportunity to play a role that has had such impact in Serbia and is bringing me success with international audiences who really love the movie.
"When Stevan asked me to play a gay character I had doubts about the role. That shocked me, as I consider myself easy going. But that's what happens when you are surrounded by prejudices your whole life. I am thrilled about how the storyline has been accepted. It isn't even an issue for most young people.
"Movies provide a chance to see yourself in somebody else's shoes. They help people stop feeling alone or weird. I hope this film has helped some people in that way. That's the best thing you can do as an actor."
For that role Slaven was named Actor of the Year by Men's Health Serbia (Oct 2015). But his first taste of success came with another award: Best Male Actor at the Niš Film Festival for his lead in Panama (dir: Pavle Vucković), which was lauded at the Cannes Film Festival.
In spring 2016, Slaven enrolled as a charismatic but headstrong army cadet in Serbia's hit TV series Vojna Akademija (Military Academy). The popular RTS series has attracted large audiences with its entertaining portrayal of young recruits inside a Serbian military academy.
In December, he returned from Ireland with a film award under his arm, to be presented with another accolade as best actor in Belgrade's theatre's puppetry production of Peter Pan. To cap that, Fluffy/Flafi, directed by Lee Filipovski and starring Slaven, was named as one of the year's top ten short films in Canada.
Slaven works closely with his London-based manager and film producer MARCUS AGAR to steer his career and identify the best opportunities for his long-term prospects.
Marcus Agar:
"Slaven is an outstanding actor whose magnetic screen presence and universal appeal marks him out from the crowd. Even before his films were released I knew that I had to work with him. Some people are that special. I could not let him slip away.
"Slaven has embraced success in this watershed year. He has matured beyond the passionate young man buoyed up by attention into a highly motivated actor with focus, commitment and ambition. He is primed to make the most of the international interest that he is attracting for English-speaking film and TV roles.
"Slaven has seen what he can achieve and he is hungry for the opportunities ahead. Working with experienced industry professionals and, more importantly, heeding their advice has prepared Slaven for a bright path in 2017."
Slaven is currently appearing in a successful run of the play Rekonstrukcija at the Serbian National Theatre in Novi Sad.
2017 will start as Slaven will head out on a theatre tour. In February, Slaven's next film Biser Bojane, a contemporary rom-com from director Milan Karadzić, will premiere in Serbia. Further confirmed projects will be announced soon.